Business
Focusing on eco-friendly products and contributing to the construction of a sound material-cycle society
Manufacture and sale of ECO resin sheets using recycled resin raw materials
Manufacture and sale of recycled resin (compound) pellets
Manufacture and sale of ECO resin pallets using recycled resin raw materials
Trademark management, planning, manufacturing and sales of novelty goods
Robot business
1.Manufacture and sale of ECO resin sheets using recycled resin raw materials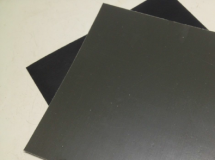 ECO resin sheet for inner materials such as bagsTRP internal sheetMT.
Achieves high specifications by making 100% use of recycled plastic for containers and packaging. It is an internal material that reduces the environmental load.
Eco Mark certified product TRP inner material sheetMT details
【Glossy finish】
【Embossed finish】

【Wide size】

【Narrow size】

※Some color differences may occur depending on the container packaging recycled pellets used.
●Example of use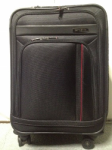 suitcase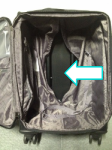 Interior parts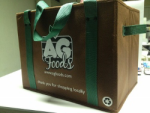 Eco bag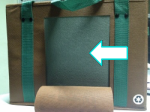 Interior parts
2.Manufacture and sale of recycled resin (compound) pellets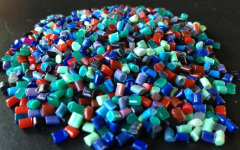 Recycled resin pellets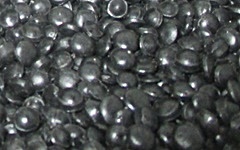 Recycled resin pellets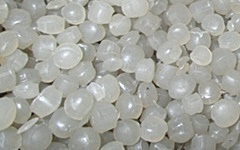 Recycled resin pellets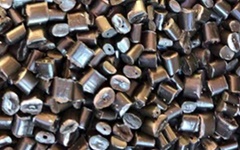 Recycled resin pellets
●Usage example (partial)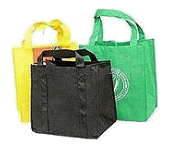 Eco bag parts

Suitcase parts

Wood deck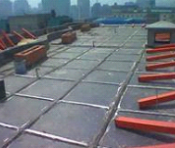 Roof waterproofing material
PE recycled pellets

| Product number | Color | Shape | Melt index |
| --- | --- | --- | --- |
| Product No. | Color | Hot/Strand Cut | Melt Index |
| 50E | Green | Hot cut | 0.7 |
| 50T | Gray black | Hot cut | 0.9 |
| HST | Green | Hot cut | 0.7 |
| HSE | Green | Hot cut | 0.7 |
| S part-E | Gray black | Hot cut | 0.9 |
| SG | Green | Hot cut | 0.7 |
| 50T-H | Green | Hot cut | 0.7 |
| 50P | Gray black | Hot cut | 2.7 |
| 50N | Green | Hot cut | 0.9 |
| 50A | Green | Strand | 2.7 |
PP recycled pellets

| Product number | Color | Shape | Melt index |
| --- | --- | --- | --- |
| Product No. | Color | Hot/Strand Cut | Melt Index |
| 50F | Green | Hot cut | 1.3~1.4 |
| 50S | Gray black | Strand | 1.3~1.4 |
| 50K | Green | Hot cut | 0.9 |
| 50M | Gray black | Hot cut | 1.3~1.4 |
| HS | Green | Hot cut | 0.9 |
| HSP | Green | Hot cut | 0.9 |
| S part-P | Gray black | Hot cut | 2.7 |
| 50Y | Gray black | Strand | 1.3~1.4 |
| 50P-P | Gray black | Hot cut | 2.7 |
| 50A-P | Green | Strand | 2.7 |
| 50J | Gray black | Hot cut | 0.9 |
3.Manufacture and sale of ECO resin pallets using recycled resin raw materials
THE palette(Taiwa Holding Eco Palette)1100 size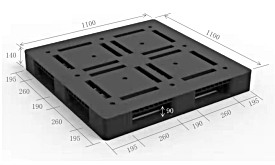 TH-D4-1111 surface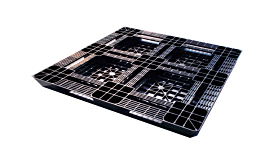 TH-D4-1111 Back side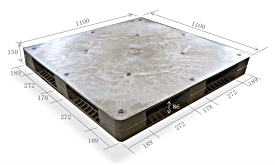 TH-R4-1111 Double-sided
TH-D4-1111
【JIS Class B passed】
Cheap and high quality logistics pallets
specification

| | |
| --- | --- |
| Size(㎜) | 1100×1100×H140 |
| format | Single-sided use, four-way insertion (hand lift compatible) |
| weight | About 18kg |
| Withstand load | Dynamic load 1t |
| Material | Polyolefin (mainly recycled material for container packaging) |
| Applications & features | For shipping / exporting / going |
TH-R4-1111
【JIS Class A passed】
For heavy objects! Both front and back use
specification

| | |
| --- | --- |
| Size(㎜) | 1100×1100×H150 |
| format | Double-sided use, four-way insertion (hand lift not possible) |
| weight | About 32kg |
| Withstand load | Dynamic load 1t・Static load 3t |
| Material | Polyolefin (mainly recycled material for container packaging) |
| Applications & features | For shipping / export / storage |